In this article, we discuss some essential factors to consider while buying emergency conversion kits from the manufacturer. In addition, we will talk about the importance of emergency LED lights for businesses.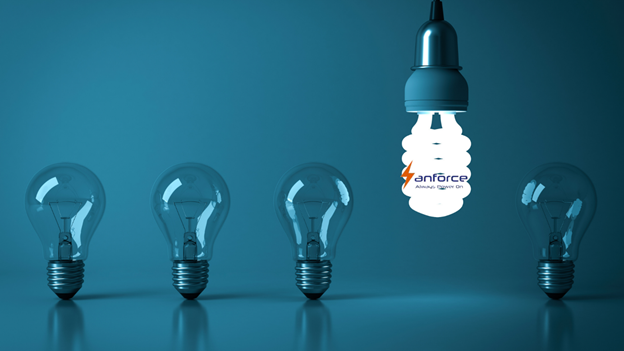 Introduction to emergency LED lighting
Emergency LED lights are backup LED lights that can also be used in case of power shut down or during any emergencies. These are important for businesses to continue their operation even when there is disruption in main power supply. Also, they can be essential in providing workers or any native the chance to locate their way out of the facility when the main power is cut off for whatever reason.
Emergency lights are not connected to the main power supply and are generally powered by a battery and hence it works in a power blackout. These lights usually illuminate automatically when the regular power supply is cut off.
LED is the latest technology used in emergency lighting and many businesses prefer LEDs as they are highly energy-efficient and durable, and this helps businesses cut their electricity bills and minimize costs of maintenance.
What are emergency LED lights conversion kits?
Emergency light conversion kit for LEDs are emergency power packs or emergency power supply units designed in order to support a variety of LED light sources to make them able to work in emergency mode. The conversion kit includes an inverter and a rechargeable battery pack.
The inverter will keep the battery charged when AC power is present. If due to any reason the AC power gets disrupted, the inverter automatically converts DC battery power to standard AC voltages to offer a backup for the light. This also ensures it works as a safety and emergency luminaire.
Things to consider before buying an emergency conversion kit from a manufacturer
It is equally important to purchase quality and compatible emergency LED conversion kits. Below we have discussed a few essential things that you might need to keep in consideration while purchasing an emergency conversion kit.
Types of Battery
Emergency light batteries come in several different types. Each battery has different uses and comes with different benefits such as a larger capacity, or a lower price, or a greater number of cycles. Depending upon the model and purpose, there are three types of batteries commonly used for emergency lighting:
Lithium-Ion (Li-ion) batteries (LiCoO2)
Nickel Cadmium (Ni-Cd) batteries &
Nickel Metal Hydride (Ni-MH) batteries
Each of these batteries is safe to use and offers a diverse degree of battery backup duration and can be operated in different environmental conditions. However, safety also relies upon the surroundings where the installation is operated. Make sure to select a compatible battery with the emergency light to avoid damaging the charging circuit or the battery itself.
Integrated or External Battery Pack
Some emergency power kits come with a built-in battery pack whereas some come with an external battery pack. The LED emergency light with integrated or built-in batteries usually comes in a smaller size than the ones with the external battery. These built-in batteries should be rechargeable so that you do not require them to replace at frequent intervals.
The external batteries on the other hand will start losing their performance as they age and need to be replaced regularly. Generally, these batteries may last approximately about 5 to 10 years, after which they will typically need to be replaced with new ones.
LED emergency lights mostly come with built-in rechargeable batteries and if you want one with external batteries, you will need to tell your supplier.
Also, if you decide to go for the external ones, make sure to purchase a high-quality battery as poor-quality external emergency lighting may not be able to withstand several factors such as bugs, dust, and weather.
Both external and built-in emergency LED lighting manages to provide the most effective form of backup lighting and it's your choice which one you prefer to use.
The Type of Terminals
Terminals are used to connect the battery with the LED emergency light. And for the same reason, different batteries often come with different types of terminals. Make sure to choose a battery having the same type of terminal as the emergency light. Using a terminal that does not match can damage the battery or even cause a potential fire risk.
When installing the battery, make sure to align the terminals correctly and be sure that the positive terminal on the battery is connected to the positive terminal of the emergency light, and the negative terminal of the battery is connected to the negative terminal of the emergency light. Never connect the opposites and allow the positive and negatives to touch each other because this could result in damage to the battery or light or even cause a fire.
Battery Back-Up Time and Charging Time
Battery backup time is the duration for which your lamp will provide you light after the battery is fully charged without any fluctuations. The average backup time in most LED drivers available in the market is 90 minutes.
Charging time is the time required to charge the battery from a level of low charge to full charge. The average charging time should be anywhere between 4-24hrs depending upon the backup time of the battery.
You will need to tell your supplier about how long the emergency backup time you desire is when there is a power shortage. Tell your supplier if the emergency duration is more than 90 minutes or the LED emergency light is used for other special purposes. This way your supplier can evaluate and offer you the best battery pack
Importance of Emergency Lights in Businesses
Emergency lighting means you will never be without lighting, and it prevents the employees from going blank when the workplace suffers from a temporary power cut. Power cuts can occur for a number of reasons, but if it happens to go out frequently, productivity is definitely going to suffer therefore it is essential to install a flash of emergency lighting in a workplace.
Modern emergency lights are generally powered by LED technology, which is less fragile and lives for a longer lifespan. These LEDs are also more environmentally friendly and energy-efficient than the typical incandescent bulbs. LEDs don't contain mercury (a toxic chemical used in a variety of light bulbs) and are therefore less toxic to the employees than the regular traditional bulbs. Due to their environmental and energy efficiency benefits, LED lights are way more convenient and safer and can save your business a decent amount of money in the long run.
Conclusion
Emergencies can happen at any time, so it is highly beneficial to convert your normal LED lighting into emergency LED lighting. Make sure to follow these tips next time when going for an emergency power kit. We hope that this article is helpful to you to select the right type of conversion kit for your emergency lighting needs.
Sanforce supplies top-quality LED emergency battery pack, drivers, and other lighting devices. You can purchase these items from the official site of Sanforce and if you need any more information regarding LED light conversion kits, you can contact the Sanforce team via our website.