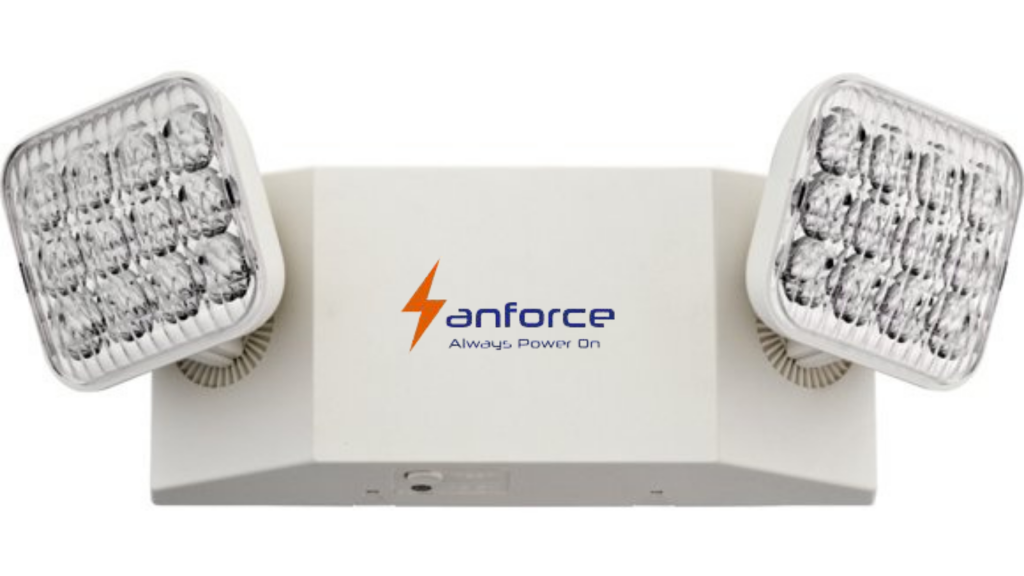 Emergency lightening, also known as safety lights or luminaires is responsible for maintaining an illuminating surface when the primary lights fail to do so.
These lights will require a lamp and different other functional components like an emergency battery pack and conversion kits, which can offer an escape from emergency and high-risk situations.
Depending upon the environment, you will require different types of emergency lights.
In this article, we will be discussing everything that you need to know about emergency lighting and which one should you be going for.
With this let's get started with our article!
Introduction to Emergency Lighting
As we already discussed, LED Emergency lighting is designed for certain emergencies where the main power fails to supply power.
They ensure that there are still lights when the house/building's main power is cut off, due to various reasons. This battery-backed equipment can switch on immediately and automatically when the house lacks the primary power.
These emergency lights are fitted with a safety mechanism in the commercial offices and homes.
With the help of these LED emergency lights, users will be able to see and safely find their way.
Types of Emergency Lighting
Generally, there are two types of emergency lightening, maintained and non-maintained emergency lightening which we will be discussing below:
Maintained Emergency Lighting
Maintained emergency lighting is prepared with the purpose of supplying continuous use in a non-emergent environment.
These lights are generally used in public buildings like cinemas and shopping malls where there is a probability of a huge crowd.
Non-maintained Emergency Lighting
The other type of emergency lighting is a non-maintained one. This kind of light requires a battery backup and is active only in emergencies. They are generally used in offices and buildings where the resident is familiar with the building layouts.
Which lights should you buy?
If you want to know which type of lights you should buy, look at your environment first. For what do you need an emergency lightening for? Is it for an office or a public building like a mall or cinema hall?
If you want emergency lighting for a building where a lot of crowds are expected, like a shopping store or cinema, you will require both maintained and non-maintained lights.
And if you are looking for emergency lighting for an office or an area with a simple layout, you can simply go for non-maintained ones. You just need to have sufficient lighting whenever the main light goes out.
How to Pick the Right LED Emergency Lighting?
There are certain things you would need to consider if you want to buy an LED emergency light. We have discussed a few important tips that can help you pick the right lighting:
a. Charging option
Before purchasing an emergency light system, look for the charging options it comes with. And then choose the one you do prefer. LED emergency lighting mostly supports either a grid or solar charging or both of them.
Or you can also simply buy the one that supports both charging options as it can be more reliable and convenient.
b. Battery Backup
Battery Backup is basically the time duration for which your light can provide you full brightness after it is fully charged. Generally, the average backup time of most lights in the market is 4-8 hrs.
There are also lamps offering more than 10 hours of backup. You can pick the one as per your need.
If you require a backup for more than 14 hours, you should ask your retailer if he can offer one.
c. Light Intensity
The market is flooded with LED lights varying in light intensity. Some lamps offer a high intensity whereas some provide low. Don't hesitate to ask for the light intensity offered by certain LEDs.
Just, for example, you can go for lamps offering 400-500 lumens if you need a light for study purposes. While you may require about 1700 lumens of intensity if you want an LED for an average-sized room.
That is why you must know how much intensity light does your lamp needs to perfectly light up your room or a certain area.
d. Battery Charging Time
The battery requires charging after it is used for hours. The charging time required to charge the lamp from low charge state to fully charged state. The average lamp, offering a backup for 10 to 15 hours should require no more than 4 to 6 hours of charging.
e. Rechargeable/Non-Rechargeable Battery
Batteries mostly come with an in-build battery or a superficial battery. Replaceable batteries in the lamp need to be replaced now and then.
Whereas the lamps with in-built batteries do not need to be replaced and simply need to be charged.
Look if you want a rechargeable or non-rechargeable battery for your lamp.
f. Warranty
At last check for the warranty, the manufacturer is offering for their products. You should go to the lamp that offers you the best warranty, if not some kind of warranty.
A warranty helps you to replace a product if it reached the end of its life within the mentioned years.
Conclusion
LED emergency lightening system has gone a lot more popular in recent times. Their efficiency, affordability, and low electricity consumption have made them accessible to many people out there.
If you are wanting to buy one of these, they can be surely a lot more useful and convenient for you.
Sanforce as a leading distributor of high-quality emergency light ballast delivers various kinds of LED emergency lighting that is suitable to your needs. You can contact Sanforce for any kind of queries regarding emergency lighting.