Lights are not just for brightness, but they explain your mood, your status, and your imagination.
Lights are an important part of any room. These indoor lights determine the mood of any room and also set the productivity level in an organization. They give a finishing touch to the room as well.
Picking up the right light is always a challenge that any house owner has to go through. And, in this particular era – LED light has to be chosen for everyone. After all, these LED lights are energy-efficient, healthy and safe.
Commercial spaces or residential spaces – they all have different lighting needs. The light that a living room requires has to be different than that of the bedroom. A library would require different light in comparison to stairs light.
So, even for the workplace, it is significantly important that the lights are favorable enough. They should ensure comfort to you and your eyes letting you work till your best. There are wide ranges of commercial LED lights for indoors. Here are our best picks:
LED Tube Light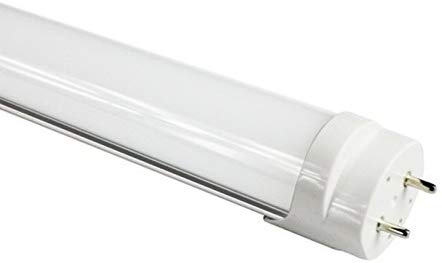 Also known as stick light, this is a replacement for regular gas-filled tube lights. They are made up of durable plastic and aluminum, and hence they will not shatter.
These tube lights are suitable for general lighting purposes in almost all indoor locations – living room, bedroom, kitchen, office, etc. They are regarded as an excellent choice to cope up with motion-detecting as well.
An important reason why these LED lights are popular is that – they are easy to maintain, they consume less electricity and have an impressive life span. They are easily available and the installation procedure is easy too.
Normal Household LED Light Bulb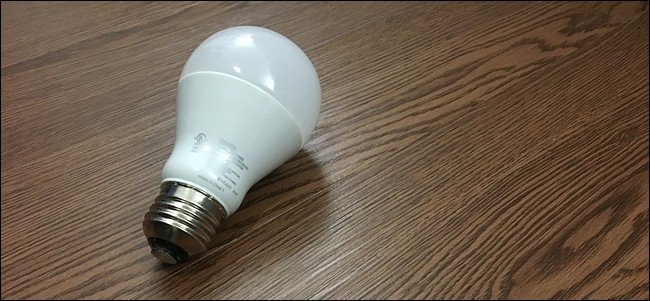 They are the normal old modeled light with LEDs instead of wire filament and poisonous gas. These bulbs appear in the normal household forms of light that we had been using for long.
These normal household LED Light bulbs are compatible with available of holder, and hence will not require any additional fixing effort. They are really easy to install. Meanwhile, they are also suitable for every space – be that in the lobby, restroom, dining hall or stairs.
They look simple, descent giving the final touch to any room. Available in different powers, you can opt for the power depending on the place where you want to fix it.
UFO LED High Bay light
These forms of UFO LED lights are widely popular across the globe. It lets you enjoy maximum light at a reduced cost. It is simply a replacement of a typical giant metal handle bulb which would require high bay fixture.
These bulbs are widely used to illuminate big commercial places where the ceiling height is above 15 feet. So, indoor stadiums or conference halls are perfect for it. Also, they can be used in other places like workshops, warehouses, gyms, recreational spaces, etc.
Not just that this form of light reduces electricity bills, they also ensure brightness at a higher level without any form of harmful gas around. Meanwhile, it also reduces the burden of maintenance.
Corn Bulb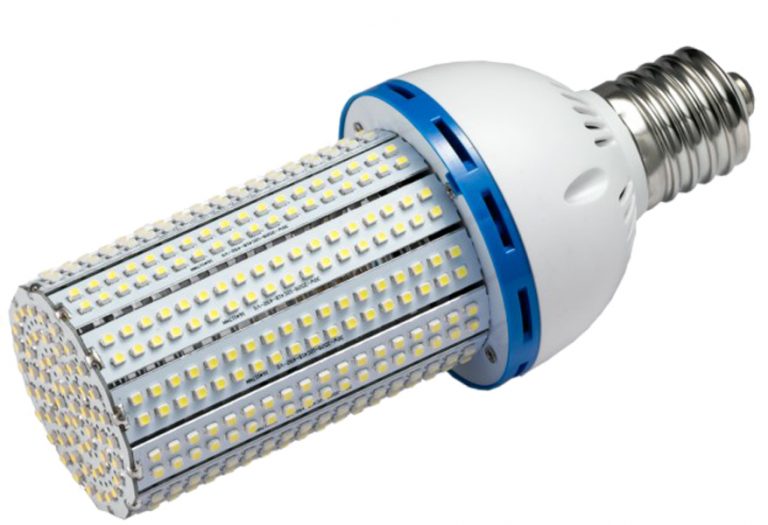 The name has to reflect it all. It has the rows of LED running down the bulb letting it appear something like robot corn. They can easily fit into a normal household socket.
Generally kept at the ceiling, this bulb has LED in its body along with the bottom part. Although these bulbs could be used outdoor, they are often used in futsal stadiums, car parking garage, stairs, corridor or as high bay lamps in interior regions of the house.
They are energy rated replacement for high lumen lights.
Hanging LED Troffer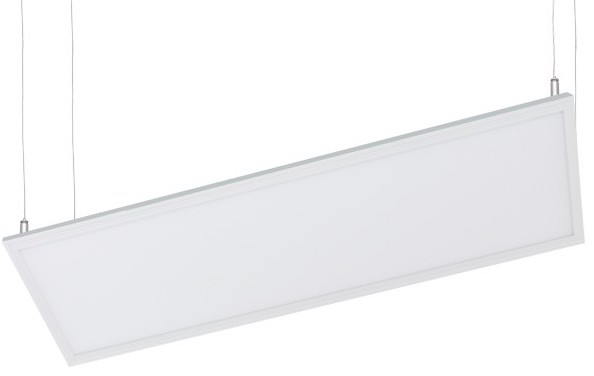 Troffer is those rectangular light that is kept into a modular dropped ceiling grid. They have been designed to place above the ceiling grid and are widely used across commercial office spaces, lab facilities, schools, airports, etc.
This troffer replaces the whole bunch of tubes and bulbs as a whole, and you should not check every day for burned light. They look standard, formal and professional in commercial spaces.
There are Recessed Troffers too, which replace those hanging CFL tubes. They appear amazing with a translucent plastic cover containing soul-draining CFL tubes.
High Bay Retrofit Bulb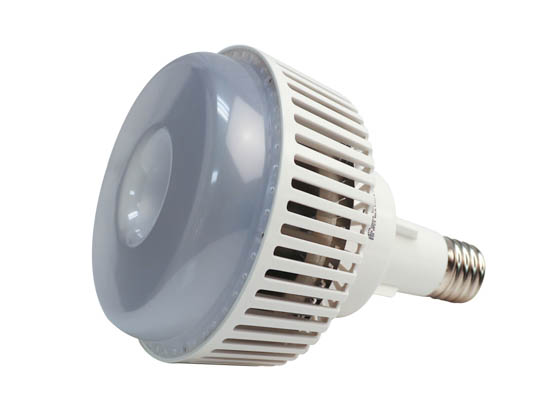 If a large indoor space is to be illuminated, high bay lighting is regarded to be appropriate. These high bay retrofit bulbs hang from the ceiling through cooks, chains or pendants; or they can be fixed to the ceiling directly as well.
Bulbs that are less than 10,000 lumens are regarded as low bay bulbs whereas those producing more than 10,000 are stated to be higher.
These forms of lights are widely used in commercial application places like department stores, malls, municipal facility centers, etc. They not only save electricity bills but ensures a brighter environment for increased productivity as well.
Track LED Lights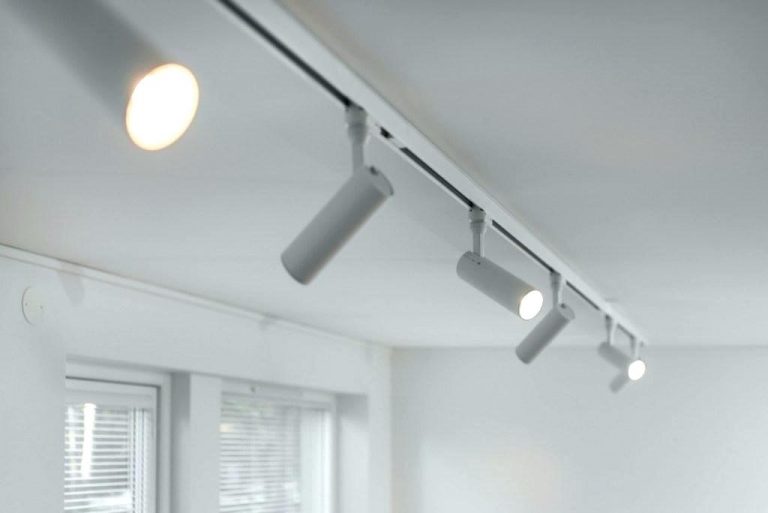 Track lights are the methods of lighting, where the lights are fixed as a continuous track device with electric conductors. They come up with electrical wiring which will not require the wiring of individual fixtures directly.
These form of lights are kept on walls or ceilings, or in workplaces or galleries because of their advantage of enabling adjustments as per the requirement.
These forms of lights are versatile allowing flexibility oversize, placement along with fixture styles. They can be aimed for any sort of artwork, countertops, walls or other room features as per the requirement.
There are other wide forms of indoor LED lights – task lights, retrofit kit, bedroom lamp, desk light, etc. Recessed lighting, right above the false ceiling adds extra beauty to the room. Under-cabinet fixtures are beneficial in for kitchen, or closet.
Suspended pendants are perfect in the dining hall, study rooms or art rooms. Chandeliers ensure ambient lighting, which is usually installed in living rooms or in the areas where guests are entertained. These chandeliers made out of LED are available as well.
Bonus Tip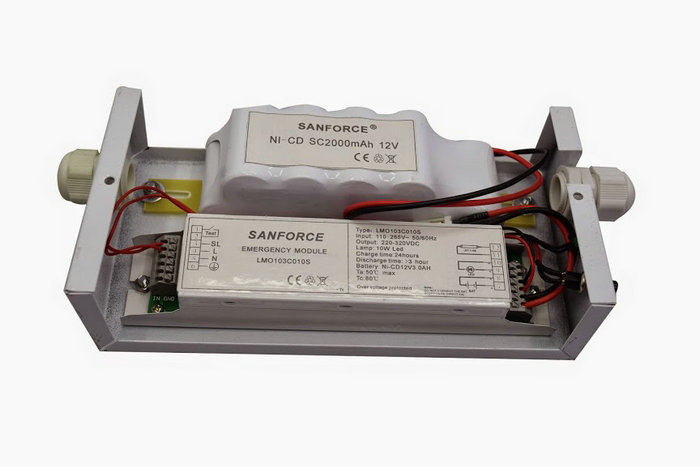 All of these lights would be of no use during a power outage. They will go down and leave you and the whole lot at the mercy of darkness. Unless, of course, you act smart and equip them with the means to remain on-power during a power outage.
To do this the simplest and cost-efficient way is to fit them with LED emergency lighting kits.
These emergency lighting conversion kits come packed with battery and an emergency lighting driver that regulates the power supply source. As soon as your main power source goes down, these conversion kits kick into action and keep your surroundings illuminated.