The emergency lighting system is one of the first things to be installed in your building. Whether a building is corporate or residential, it ensures the quick and safe evacuation of the occupants. It prevents panic among people by illuminating the room, hallway, stairway, exit doors, and escape routes in case of a power outage.
Imagine you are walking in the staircase of a hotel and light goes off. Navigating the unfamiliar staircase in the dark is not only challenging but also dangerous. Waiting for the power to come back may not be practical for an extended period. In such a case, emergency light is crucial for the safety of occupants in the building.
Emergency lighting can also be used as backup lighting in residential and office rooms. With emergency lighting, the resident can continue their work without any restriction. The occupant can calmly wait for the power to come back or safely head to the exit.
When a fire occurs, and the power supply fails, the first line of the safety system is an emergency light system. It keeps people calm when the main power goes out. The emergency battery pack gives the ability to illuminate path along the exit routes, especially in the stairway, hallway, office spaces, parking spaces, and floor spaces. It can also be used to highlight hazard equipment like a fire extinguisher, axes, water hose, helmet, etc.
Different agencies like OSHA (Occupational Safety and Health Administration) requires you to compulsory install emergency lights to meet safety code-compliant for fire protection. For places like hospital, restaurant, theater, hall, schools, department store, library, etc. emergency lighting system prevents hysteria among the crowd.
What is an emergency light system?
The emergency light system is a fixture of battery packs, inverter, light bulbs, dedicated circuitry, and testing modules. The components are set up to activate when a building experiences a power failure. Besides this, it is designed to charge and discharge the battery. Special attention is given to ensure the smooth operation of the system during the crisis.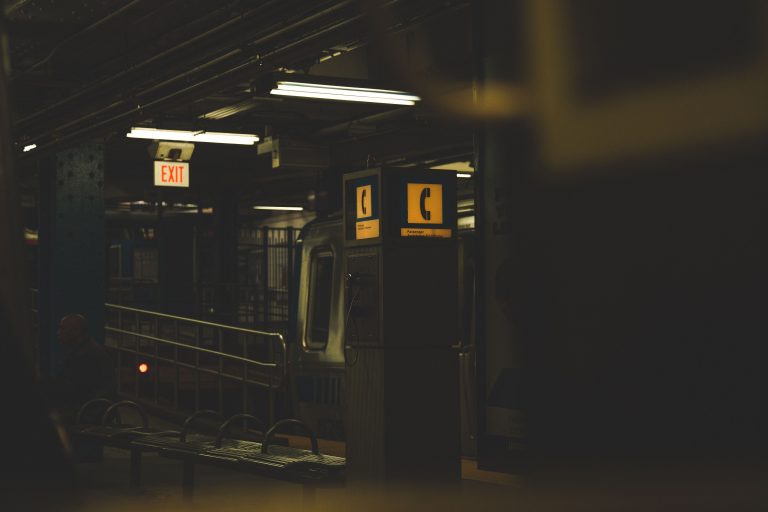 The battery packs are connected with building electrical supply. The inverter is present to convert DC voltage to AC voltage. Batteries or generators serve as a primary function to provide steady power in an emergency. Since it will be working only in crisis, it requires a periodic test to check the operation of the circuit.
The emergency light system goes through the different emergency lighting standards to ensure a quick response to the hazardous situation. In Europe, there are specific emergency light standards to ensure people have a safe path during an emergency. Regular testing and inspection of the emergency light system are essential to maintain safety standards.
Types of emergency light system
There are different types of emergency light system. Generally, emergency lighting is divided into two main categories: Maintained Emergency Lighting system and Non-maintained Emergency lighting system.
Maintained Emergency Lighting system is designed to work on all the time, i.e., it is created to work on the normal power supply and emergency backup battery power. These types of light systems are fitted with the extra power supply to work in the event of a power outage. It is often used in a place where a large number of individuals congregate. It is used to prevent complete darkness, maintain steady light at all the time.
Non-maintained Emergency Lighting is specially designed to work only on emergency. Often back by battery pack source, these system is programmed to activate when the power goes out. It is used as an Exit sign on stairways, evacuation door, and emergency exit doors. It serves as a function of providing light and direction for escape routes from the building.
The type of emergency lighting system can be determined by location, occupancy, type of business, and layout of the building.
Battery Vs Generator powered emergency lighting system
Based on a backup power source, there are generally two types of emergency lighting systems in use, i.e., battery and gas-powered generators. If you are looking to install an emergency lighting system, you need to choose the appropriate power source for your building setting.
The battery-powered emergency lighting system is one of the widely used power sources for an emergency lighting system. It works with the conversion kits to provide steady power for emergency lights. Although the higher cost upfront, the battery-powered emergency lighting system gives lifetime value with its fuel efficiency. It requires little to no maintenance making it easier to be operated safe and clean. With the high-quality emergency conversion kit, the battery-powered emergency system can provide high output power for an extended period.
Generator powered emergency lighting system is one of the standard types of an emergency lighting system. It is generally cheaper than a battery-powered emergency lighting system. Since it works in petroleum fuels, it is far more costly in the long run. Generators need continuous maintenance to work steadily for a long time. Considering the degrading state of fossil fuel and emission of the carbon dioxide battery-powered emergency lighting system is far more feasible than a generator-powered emergency lighting system.
One of the major cons of using battery-powered emergency lighting as compared to the generator based emergency backup system is power output. Running heavy power-hungry equipment is not possible with a single battery. You can solve this problem by installing multiple batteries. Considering the sole purpose of providing the steady power to emergency light, you can use the variation conversion kit for constant output.
Why is Conversion kit good?
If you are installing an emergency lighting system for your office or residential building, then an emergency light conversion kit is one of the best ways to go. Conversion kits are a cheaper and more comfortable solution for emergency light system. Instead of building a separate system for emergency lights, you can convert existing lights into emergency lights with conversion kits.
An emergency conversion kit is specially designed to kick off in milliseconds making it highly responsive to the power outage. It can maintain steady power output throughout the activation period. The feature of automatic charging and discharging of battery preserve the durability of the battery. These conversion kits are highly adaptable to any building due to its portable size and compatibility with LED lights.
Conversion comes with all of the components required to build a fully functioning emergency lighting system. Dedicated battery for power supply, the inverter to automatically switch power supply and other additional accessories to maintain the system. You can choose conversion kit with additional features like remote control conversion kit and self-testing emergency module. If you primarily operate in the large building, you can select a conversion kit with a remote test switch to save you a considerable amount of time. You can also choose other various conversion kits for different settings.
Do you need an emergency light system?
Considering the apparent benefit of the emergency light system, you should install an emergency light system in any official and residential building. In the event of a disaster, the emergency light system is the best way to calm people by providing a safe escape route in an unfamiliar place.
For a large building like hospitals, theater, museum, hotel, shopping mall, supermarket, subway station, etc. it is mandatory to install an emergency light system. Emergency lighting is part of the fire safety provision of buildings and should not be ignored in any part of the world.